Scorpio Electric X1 Milestone Update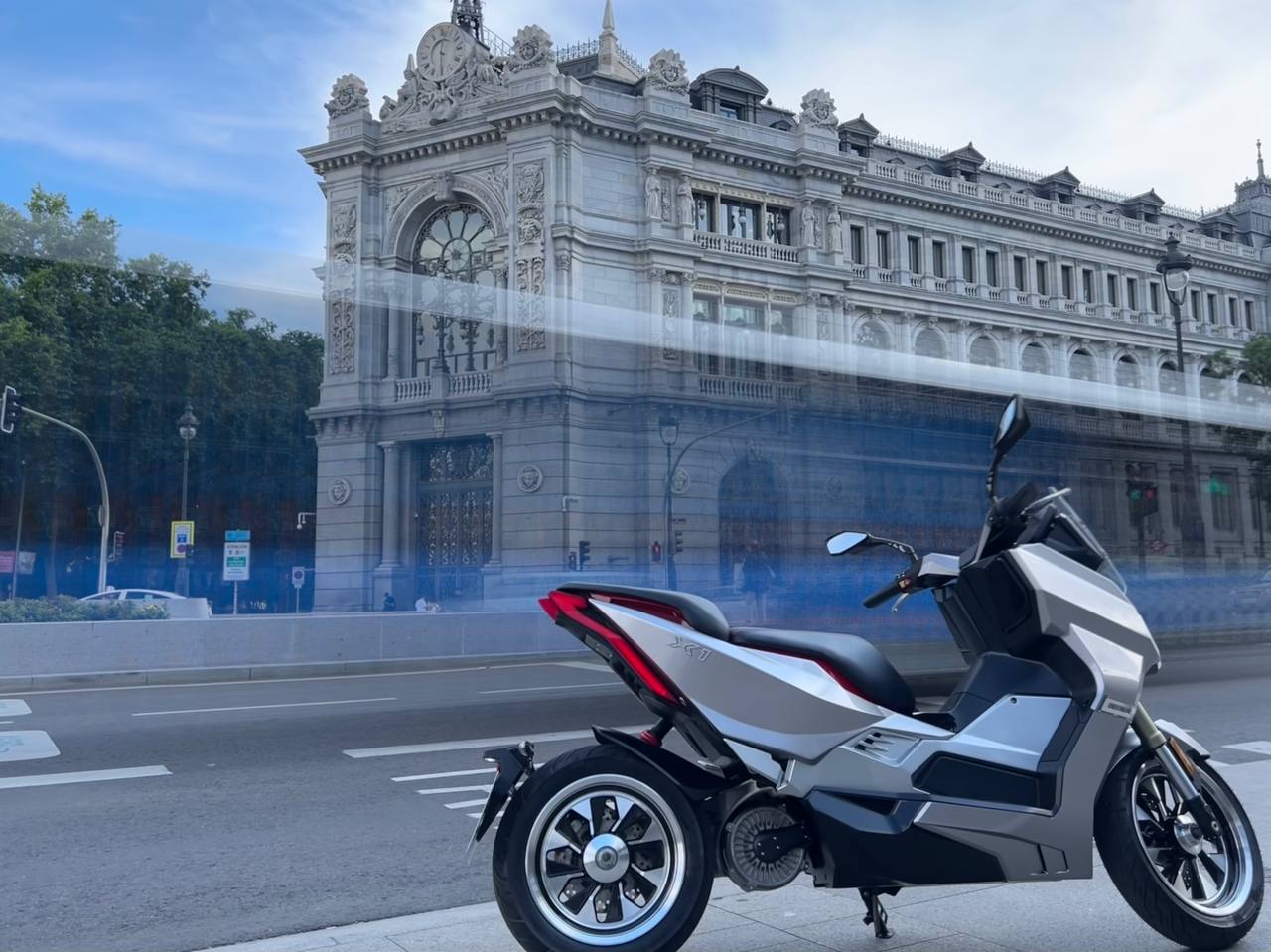 X1 validation prototype in Madrid, Spain
SINGAPORE, 18 July 2023 – Scorpio Electric Pte. Ltd ("Scorpio Electric"), Singapore's first electric motorcycle company, announced a significant milestone achieved for its highly anticipated electric motorcycle, the Scorpio Electric X1 ("X1"), during the recent Nexus Europe 2023 conference held in Madrid, Spain.
The Nexus Europe 2023 is an inaugural congregation for European business partners to understand more about the brand, engineering advancements and future product roadmap as the X1 undergoes the final stages of development.
Engineering Milestones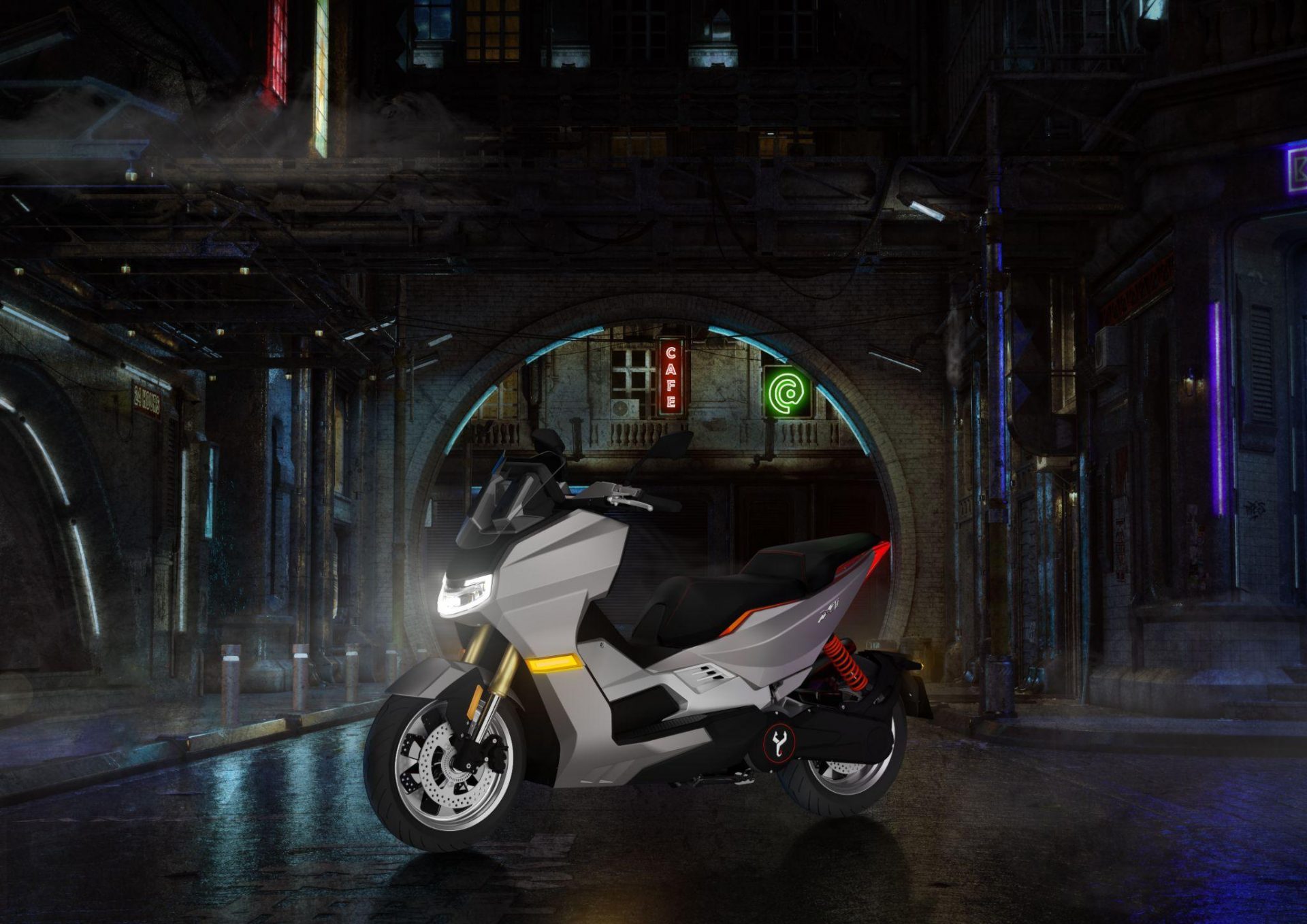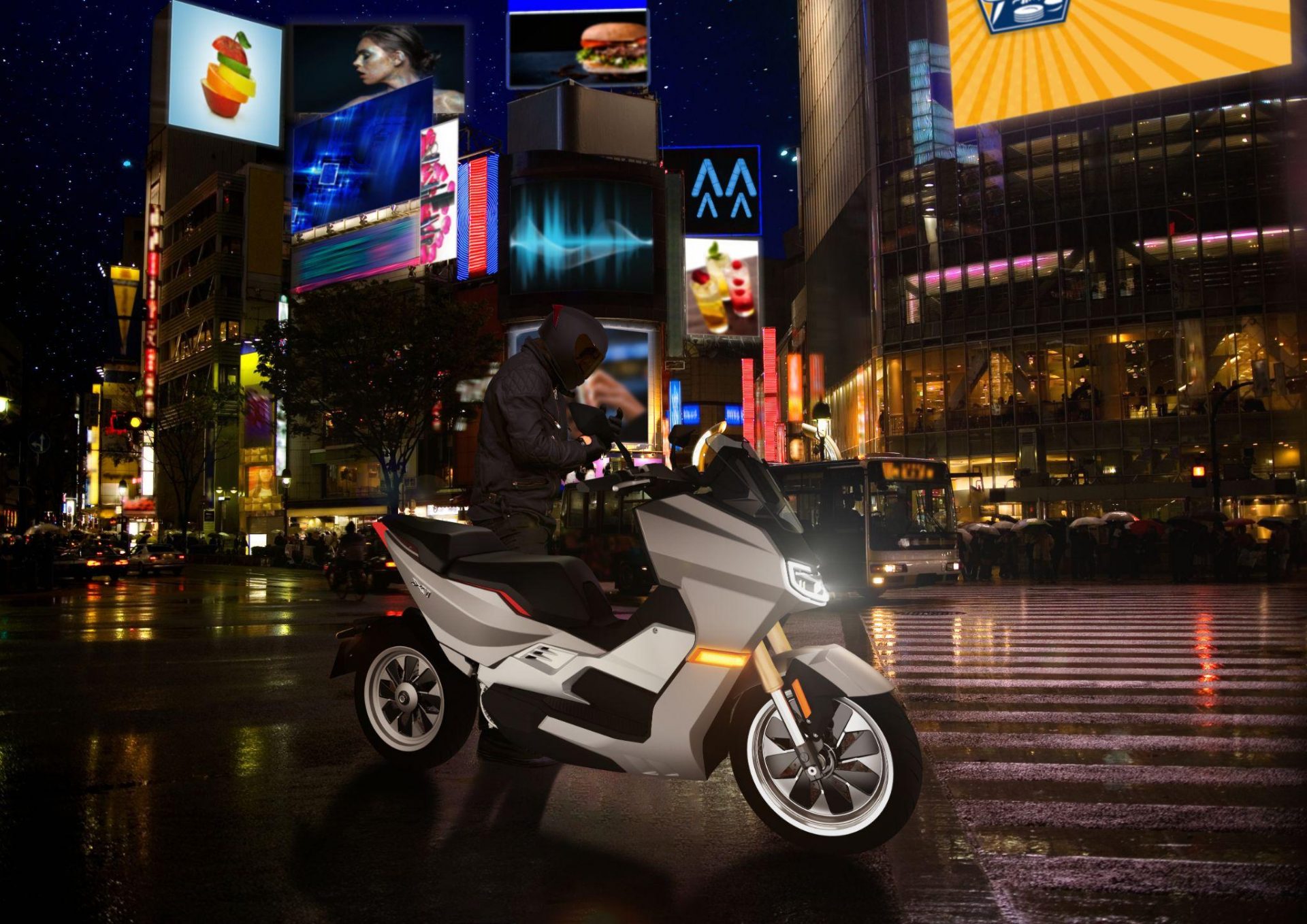 Proof of Concept ("POC")-:
2019
Melvin Goh, Scorpio Electric founder, birthed the concept ideation of a next generation premium electric motorcycle catered to the urban eco conscious individual. Since its inception, the engineers at Scorpio Electric have dedicated their expertise and resources to develop a functional electric 2-wheeler, laying the foundation for the X1.
Engineering Prototype ("E1")-:
2020
For the first time ever, the E1 marks the first milestone to integrate Scorpio Electric's vehicle design ideals with their development powertrain. A merger of aesthetics with functionality.
Engineering Showcase Prototype 2nd Generation ("E2S")-:
2021
A non-propulsion prototype created specifically for showcase, the E2S is a demonstration of the engineering progress that Scorpio Electric has made with their product development. This prototype resembles the X1 even closer.
Engineering Testing Prototype 2nd Generation ("E2T")-:
2021
Scorpio Electric's commitment to the relentless pursuit of perfection, has led the company to the creation of the E2T, enabling an in-depth evaluation of their design and technical requirements. The E2T underwent several performance and durability tests on closed circuits and public roads.

The E2T underwent rigorous tests to ensure its design performance and reliability. These tests include acceleration, braking, high-speed circuit, incline, and navigating curbs etc.
The durability of the E2T powertrain was tested in a mountainous environment to handle high power applications. This involved managing the battery's temperature.
The durability of various components on the E2T was tested by simulating real riding conditions. This durability test includes the usage of switches, adjusting the brightness of the display between day and night, charge and discharge of the battery, and stress testing of the lights and other components.
The E2T has an Anti-lock Braking System ("ABS") integrated, which was a time taking process to refine. This involved incorporating the ABS module and speed sensors, testing the braking performance under different conditions, and determining the optimal parameters to balance high braking performance, while ensuring user-friendly applications in any situation.

Engineering Validation Prototype ("E2V")-:
2022
The E2V validates the final design intent as the company moves one step closer to being production ready. Scorpio Electric has further optimised their power and regeneration mapping for an engaging rider experience.
The X1 was initially conceived as a bold proof of concept, a testament to Scorpio Electric's capability to develop a premium electric motorcycle, catered to the urban eco-conscious individual. Scorpio Electric is proud to announce the successful completion of several crucial stages in her engineering progress, including the transition from POC to E2V – which was unveiled at the Nexus Europe 2023.
Final Phase of Development and Arrival of PPR Units
Pre-Production Prototype ("PPR")-:
2023
The PPR units represent the penultimate engineering development milestone prior to mass production. Scorpio Electric is amidst the finalisation of their PPR units. Within this quarter, Scorpio Electric is currently building PPR units in collaboration with Chinese enterprise Shenzhen BYD Electronics. These PPR units will further undergo rigorous testing, certification, and homologation to ensure the highest standards of quality and performance are met.
The Mecca for Motorcyclists – EICMA (November 2023)
Scorpio Electric will also be participating in the prestigious Esposizione Internazionale Ciclo Motociclo e Accessori (EICMA) exhibition, scheduled to take place in Milan, Italy from 7-12 November 2023. The exhibition will serve as an ideal platform for Scorpio Electric to officially unveil the X1, alongside other future electric motorcycle models.
Attendees can look forward to immersing in the Scorpio Electric brand journey, be amongst the first to witness the public unveiling of the X1, as well as an exclusive preview of their future product-line up. More details about the launch will be revealed soon. For more information, visit https://www.scorpioelectric.com.
#End#
Editor's note:
About Scorpio Electric Pte. Ltd.
Since 2017, Scorpio Electric Pte. Ltd. is a Singapore-based electric motorcycle manufacturer focusing on design, performance, and technology.
Scorpio Electric Pte. Ltd. aims to be a global brand and technology innovator in the two-wheel electric space, seeking to be at the forefront of new sustainable mobility adoption. Scorpio Electric Pte. Ltd. is focused on developing sleek and premium electric motorcycles that share a symbiotic relationship with the user through smart capabilities.
For more information, please refer to: https://www.scorpioelectric.com or our related social media platforms, @scorpioelectric.
About EuroSports Global Limited
Established in 1998, EuroSports Global Limited specialises in the distribution of ultra-luxury and luxury automobiles and the provision of after-sales services. The automobile sales business retails new ultra-luxury and luxury automobile brands and pre-owned automobile brands comprising of Lamborghini and Touring Superleggera.
EuroSports Global Limited is the sole authorised dealer for Lamborghini in Singapore since 2002 and Indonesia since 2018; and the exclusive distributor for Touring Superleggera in Singapore, Malaysia, Brunei and Indonesia and non-exclusive distributor in the PRC since October 2012.
Our subsidiary, Scorpio Electric Pte. Ltd., is currently developing a next-generation motorcycle that is fully electric. For more information, please visit us at http://www.eurosportsglobal.com/.
For more information, kindly contact:
Keith Jonathan / Jinal Doshi
PR Communications Pte Ltd
Tel: (65) 6227 2135 Fax: (65) 6227 3915
Email: keith@prcomm.com.sg / jinal@prcomm.com.sg
---
This press release contains certain forward-looking statements which involve known and unknown risks, delays, and uncertainties not under the Company's control which may cause actual results, performance, or achievements of the Company to be materially different from the results, performance, or expectations implied by these forward-looking statements. The Company makes no representation or warranty, express or implied, as to or endorsement of the accuracy or completeness of any information, statements, or representations contained in this press release with respect to the Company.
Annex A – Features of the Scorpio Electric X1
Performance:
Top Speed: 105 km/hr

Acceleration: 0-50 km/hr in 3.8 seconds

Max Power: 10kW 

Battery: 72V 5kW Lithium Ion, Air-Cooled

Range: 200 km at 40 km/hr
Dimension:
L x W x H: 2125 mm x 775 mm x 1212 mm

Wheelbase: 1525 mm

Kerb Weight: 185 kg

Storage: Full Face Helmet Capability
Framework:
Swingarm: Single-sided aluminium

Front Suspension: Upside down front fork

Rear Suspension: Dual Rated Shock Absorber

Rims: X1 Cast AI ENKEI rims

Front Tyres: 120/70-15 M/C 56P Pirelli

Rear Tyres: 140/70-14 M/C 68P Pirelli

Brakes: J JUAN brakes

ABS System: BOSCH 2-Channel
Electrical:
Headlights: LED Headlight with adaptive cornering lights

HMI Display: 7-inch TFT display

Battery: Samsung SDI NCM cells

Charge Time: 0-90% in 3 hours

Charging Type & Rate: Type 2, 1.5kW AC Charging
Premium Features and Connectivity:
Magnetic ride by wire throttle technology  

Electronically controlled steering lock

Reverse assist

Companion mobile application

Vehicle lock/unlock

Real-time vehicle summary and analytics

Customisable energy regeneration / rider dynamics profiling

Battery charge and discharge remote control

Seat cover and charger cover remote release
---
Note: As Scorpio Electric continues to develop and improve their products, these indicative specifications are subject to changes without prior notice. Based on tests conducted in ideal conditions. The actual numbers may vary.